5 Trends That Are Going Strong in Doha Qatar
How trendy is your website design? Does your interface include some of the most visual and user-friendly tools of the year?
It's not too late to jump on some of the hottest design trends of 2016. (Most of these concepts are rather timeless and will carry into next year.) Here, we're going to take a look at five trends that have been going strong all year and look ahead to a few things that will likely shape the 2017 design landscape.
2016 Trends Going Strong
Return of the Scroll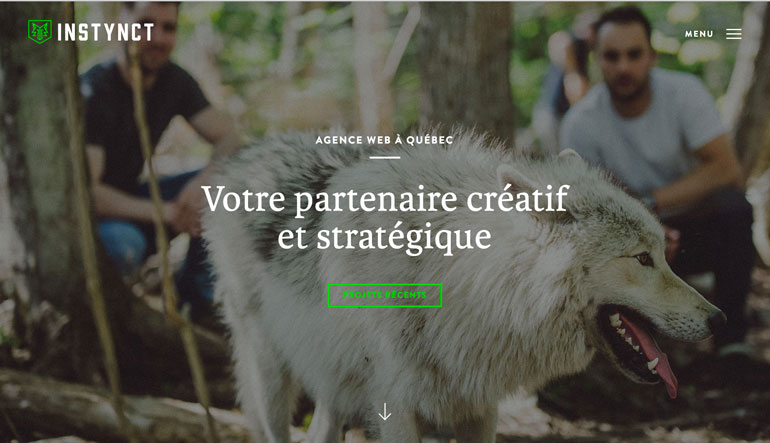 The scroll made a triumphant return in 2016 and we can credit it to mobile user patterns. Small screens make scrolling a necessity, and user returned to it when interacting with desktop websites as well.
And that's a good thing.
The return of the scroll as an accepted user pattern provides more flexibility in the design and gives you more chances to interact with each visitor. Think of all the opportunities to play games, include scrolling features (parallax!) and develop other creative ways to tell your story.
There are a few tricks that you'll want to consider when going back to the scroll:
Tell users what to do. With interactive elements, give users a visual cue so they know how to proceed; a scroll arrow or "Scroll" instruction is adequate.
Use the scroll purposefully. Don't add effects just because you can. Users will only scroll if you give them good reason to.
Use that extra above-the-scroll space to take a risk or do something bold visually. Delight users with a strong image, video or messaging.
Don't make it too difficult. Fancy scroll actions (such as left to right scrolling rather than up and down) can seem cool, but often confused users.
Think about the complete experience when it comes to scrolling. Is it better than clicking for your content? (The answer should be yes if you are planning a long-scroll website design.)
Container-Style User Interface Elements
Thank you, material design for re-introducing web designers everywhere to the container element concept. These container elements, mostly employed in the form of cards, are popping up everywhere and they make a lot of sense for responsive design.
Cards are a helpful way to organize information, based on the one element per container theory. Each box asks the user to do one thing, whether it is to click on a video, enter an email address or buy an item.
One of the most usable features of cards – and likely why they are so popular – is that they can work with any visual plan. You don't need to design for the element. It can match any interface, allowing users to integrate cards into a design without having to change the visual concept.

Hidden Navigation Patterns
Designers have been arguing over the hamburger icon almost since its debut. Like it or not, one thing is certain it was the first step toward hidden and pop-out navigation patterns for all device types.
Now here's why there is an argument over this tiny icon: Does hidden navigation make a website difficult for users? Do they not know where to go or what to click? (The answer probably depends on your side of the argument.)
There are some distinct design pros with hidden navigation:
Lack of traditional can streamline the visuals, making it cleaner.
Interesting navigation patterns are one more way to engage and delight users.
People don't really use the navigation anyway, and prefer robust search.
The hamburger icon (and other similar treatments) have been along long enough that users understand how to interact with them.
And a few cons as well:
Navigation can get completely lost.
While the pop-out pattern works and is commonly accepted on mobile devices, desktop users prefer standard navigation.
The navigation is always hidden, resulting in a new click every time you want the menu.
There is less opportunity for people to "discover" content through navigation.
While the hamburger icon is not the only option for hidden menus, it is still one of the most popular. If you are thinking about using this trend, consider your audience and their web-savviness before making the change. Some of the best examples of hidden nav now come with instructions or a mash up of traditional and pop-out menus, with a few main options and a full menu that's hidden.
Bright Color Sche
mes

The bold, flashy color schemes associated with flat and material design have crept into design patterns of all styles. (And that's a good thing.)
Bright color schemes are engaging and can help users feel a certain way when they interact with the design. (Typically bright, saturated hues are connected with happiness and desire much more than darker counterparts.) Color can help bring focus to your message and make users want to emotionally connect with the brand.
Here's the big part of the trend: Bright color is fun! Many users visit websites for their entertainment value, whether it is to waste a few minutes while waiting in line or to share something with a friend, bright color schemes encourage those behaviors.
What's nice about the trend is that in addition to the blues and greens that are commonplace, the trend has encouraged more designers to take changes with pinks, oranges and purples. The result is a fun, bold, eye-catching visual presence that draws users in.

#WebDesignQatar #WebDesignDohaQatar