Best Hosted CMS's in Doha Qatar

Open-source content management systems like Joomla, WordPress and Drupal get a lot of attention on design blogs, but they are not the only options when it comes to choosing a CMS. There are a number of hosted CMSs available that are popular with designers and their clients.

While the features vary form one hosted CMS to another, several of the primary benefits are common to all or most of them. Things like having the hosting included, the possibility for designing and developing sites very quickly, availability of pre-designed templates, and support tend to be listed among the benefits of choosing a hosted CMS.

Some hosted CMSs allow designers the opportunity for a private label, meaning that designers can brand the CMS as their own. In this case clients will see the designer's branding rather than that of the company behind the CMS. In many of these cases the designer can also earn a commission on monthly hosting fees, which provides a nice stream of residual income for designers who use the CMS with a number of clients.

Here is a look at some of the best and most popular hosted content management systems.

Shopify in Qatar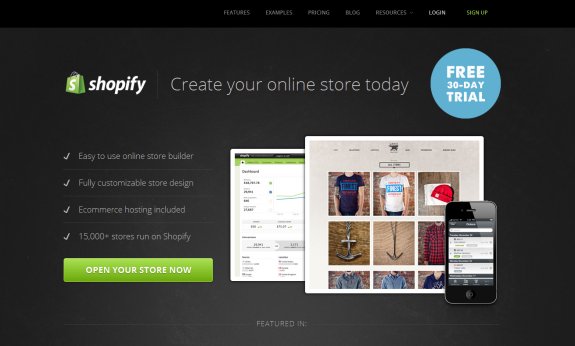 Shopify is a hosted e-commerce system that includes content management. It offers all of the functionality needed to run a quality e-commerce site, including product management, inventory management, customer management, choice of payment gateways, and fraud detection. As a CMS, Shopify allows users to create and manage pages as well as a blog. For designers, Shopify offers full control over HTML and CSS. As a design partner you receive a 20% share of the revenue that Shopify earns from your clients. For end users, pricing starts at $29 per month that offers unlimited bandwidth, 100 MB of storage, 100 products, and a 2% transaction fee.

LightCMS

LightCMS from ElementFusion is marketed towards designers rather than towards the end user. As a designer you can sign up for LightCMS for free and offer a re-branded CMS to your clients, so it appears to be your own system. Designers also make money each month from each client, assuming the suggested monthly fees for hosting are charged.
One of the main features of LightCMS is in-content editing rather than using a typical admin dashboard. You can manage typical website elements like blogs, event calendars, forms, photo galleries, and more. Within the last year, e-commerce functionality was also added, allowing you to set up your clients shop all from within LightCMS (due to pricing being influenced by the number of pages on the site, it is more practical for small shops than large e-commerce sites). Suggested pricing for your clients starts at $29 per month for a site with up to 10 pages, 1 user, and 1 GB of storage.

Highwire Commerce

Highwire offers fully-featured, hosted e-commerce. Features include order management, customer management, product management, and marketing. Users can choose from available templates as a starting point, or designers can take advantage of full HTML and CSS control to design custom templates.

Pricing starts at $19.95 per month for unlimited products, sales volume of $1,500, unlimited bandwidth, and 100 MB of file storage. No transaction fees are assessed by Highwire. A 30-day free trial is available.

Squarespace

Squarespace is a hosted CMS and blogging platform that distinguishes itself by allowing more freedom in terms of customization of design. Users can choose from a number of templates provided by Squarespace and can edit color and style variants to control their site's look. You can also create your own templates with full CSS control.

As a designer/developer you can manage all of your clients' sites from your account center dashboard. You can also get discounts based on the number of clients you have on the system. The discounts can be passed on to your clients, or you can keep it as profit.

Pricing starts at $12 per month (if billed annually) for a site with up to 20 pages, 3 GB of storage, and 1 TB of bandwidth.

Magento in Qatar

Magento is a popular e-commerce solution with options for hosted or self-hosted sites. With Magento Go, users can start by choosing a template and customizing it with their own logo. Additional customization is also possible with full CSS control.
Pricing starts at $15 per month for a site with 100 products, 3 admin users, 200 MB of storage, and 4 GB of bandwidth. No transaction fees are assessed by Magento.

So What's Your Experience?
Have you used a hosted CMS for your own sites or for clients in the past? If so, feel free to share your experience in the comments. Also do not forget to get in touch for any of your
web hosting
solutions.